Coach's Blog
Blink, Blink, What Do I See?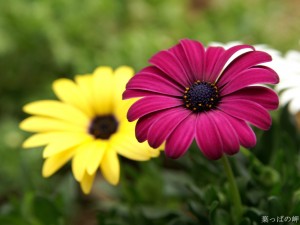 God has been the first to counsel us to stay in the present, in fact it is He that gave us our five senses in order to stay in the present moment and to bless us. His desire is that we use these senses for His glory and our benefit. He has also given us our imaginations, so that we might think about that which is lovely and of good report. Remember, ANYTHING can be had for good or evil.
Many have been drawn to the "New Age" movements because they didn't really understand the gospel of Jesus Christ and His wise counsel in His Word and the power He gives to those that believe in Him through the Holy Spirit. These "New Age"  groups think they have come up with something new by encouraging others  to be in the present, the Now. These are great suggestions, but they are nothing new. Read God's Word and see for yourself. 
"Forget the former things; do not dwell on the past." Isaiah 43:18
"Therefore do not worry about tomorrow, for tomorrow will worry about itself. Each day has enough trouble of its own." Matthew 6:34
"Therefore, if anyone is in Christ, he is a new creation; the old has gone, the new has come!"                    2 Corinthians 5:17
"Finally, brethren, whatsoever things are true, whatsoever things are honorable, whatsoever things are just, whatsoever things are pure, whatsoever things are lovely, whatsoever things are of good report; if there be any virtue, and if there be any praise, think on these things." Philippians 4:8
So with all this great wisdom why is it that so many Christians are still living in the past? They live in their pain, in their bitterness or resentment. We have been given many tools in order to help us get out of our problems and into the Joy of the Lord (Nehemiah 8:10). Many of us do not even use that which we have been given. How many of us really use our sense of sight and look at the flowers God gave to us? He placed fragrance in them to bless our sense of smell. Do you stop to smell them? Touch them? What senses are you currently using to help you forget the former things and think on that which is good?  Pause and take a moment to thank God for the sense of Taste, Sight, Hearing, Feeling and Smelling. Begin to use these senses to create within you anchors that secure you to the Lord and all of His blessings.
If at anytime you catch yourself thinking back to the past, or even to a future fear for that matter, do this exercise:  Blink your eyes, Blink them again- this is like a reprogram, a computer reboot, then ask yourself "What do I see?" It could be anything, a flower, a green plant, a colorful shirt, someone laughing, a street sign. This will allow your mind to come back to the present, the  NOW where God can speak to you. He can share with you His many beautiful creations. Your feelings will begin to line up with what you are actually seeing, instead of what you are thinking. Now begin to praise God and thank Him for all that He has given to you. Reprogram that mind of your by using your senses. 
Remember, "Blink, Blink, What Do I See?"
-La Vonne Earl
---