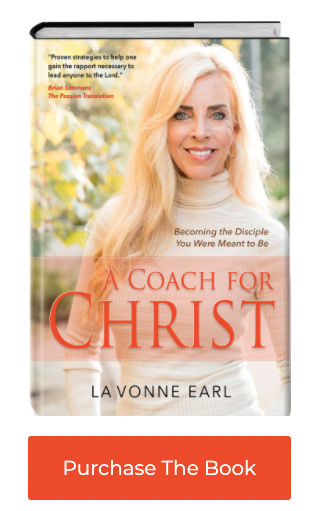 Our Certified Christ Centered Coach Training combines the Empowerment of the Holy Spirit with our proven YKI Method™.
Through Christ Centered Coaching, you will improve your own life and become equipped to also help others develop the balance and perspective that will renew their mind and give them the hope and empowerment that only the Holy Spirit can bring. In this training you will learn how to gain rapport with others in order to lead them to Christ, their ultimate life coach who has all the answers.


The YKI Method™
IMPROVE YOUR LIFE
Learn how to allow the Lord to work in the six key areas of your life. Gain balance and direction. Transform your mind and receive godly vision.
EQUIPPED TO COACH
You don't need the answers, only the questions. Improve communication. Gain rapport and lead to Jesus. Help set goals, plans and help your client achieve them.
PROFESSIONAL COACHING
Make money doing what you love! Receive the opportunity to become a part of a team. Receive support, develop your clientele, build lasting relationships, walk in your purpose!
In this class, you will improve your own life and in the process improve the lives of others as you gain a closer walk with the Lord and allow His truth to transform you! This is a class that you do not want to miss! Begin to experience transformation today!
Take this simple, recorded training at your own pace. 14 videos approximately 15-25 minutes each. Worksheets and templates for coaching provided. Receive support as needed. info@YKIcoaching.com
In this value packed course you will learn our YKI methods of coaching to qualify you to coach anyone! Upon correct completion of the exam you will receive your professional coaching certification.
Here is an outline of what you will learn in the 14 videos
Intro: How YKI was formed
1. A More Excellent Way
2. The YKI method of Evaluation
3. Coaching Fundamentals
4. Questions to Lead
5. What Makes A Great Coach
6. Theory of the Mind
7. NLP
8. Meta Programs
9. Godly Meditation
10. Godly Anchoring
11. How the YKI methods work together
12. A live Client Session
13. Discovering More
14. Marketing
Online Video Course $297
Get Started (Pay in Full)
Get Started (6 Month Payment Plan)
It is our desire to see every individual fulfill their life call of discipling others. We seek to offer as many scholarships for training as we are able. Applications are available upon request. Email info@YKIcoaching.com