Coach's Blog
Forgiving Mom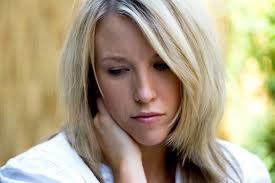 Now that Mother's Day has come and gone many are able to breathe again. Mother's Day is filled with mixed emotions for many people that have endured relationships that would be considered anything but perfect. In Hector Tobar's article depicting the play "Cafe Vida", he conveys the story of three moms that have endured homelessness, prison and drug abuse. He gives a glimpse of what life was like for them. The guilt and torment that they have suffered knowing that they were not the best of mothers due largely to the life they lived. They are working on changing not only their future, but that of their children. One of the mothers, Alfaro mentions "for all the pain I was in, I knew there had to be something beautiful for me. By the grace of God, I found it."
These are only but three of many moms that have suffered the painful things in their life that most of their children know nothing about.
Some, like these mothers have found God's grace and have changed their lives and continue to break the patterns to improve their children's lives. Others continue to repeat the patterns by holding onto resentment and pain. In a study I have participated in for sexually abused women, author and counselor John Eldredge reminds us that every woman that is callused and cold on the outside is a woman that has suffered some form of abuse. We must remember that hurt people, hurt other people.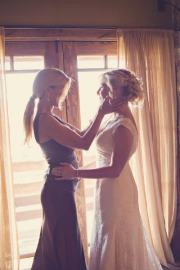 It is not always easy to tap into the pain and seek to console the woman that has the tough outer shell. For this reason most of these woman live lonely and desolate lives as many tire of trying to form a relationship. For those of us children that long for that deep relationship with our mothers this is not an easy situation. But God's grace is sufficient. If you will allow Him to fill you with His love, He will give to your mother what you alone cannot, forgiveness and love. Only He can offer the unconditional love that is life transforming. "Love each other deeply, because love covers over a multitude of sins. 1 Peter 4:8. We must follow Christ example and offer our Mothers the unconditional love and forgiveness that even we ourselves do not deserve.
In the end we form our families and create the life that we desire. God tells us in scripture to proclaim that which we desire. "Call those things which be not as though they were." Roman 4:17. We all create our own reality with our thoughts and feelings, so beware. Using your imagination for God's glory by creating and seeing in your mind the beauty that is the true identity of your mother will increase the love that she feels coming from you! This is what brings healing and transformation.
Continue to pray, create and transform your relationships and your life! This will bring God's Kingdom here on earth as it is in heaven. Matthew 6:10
-La Vonne Earl
---